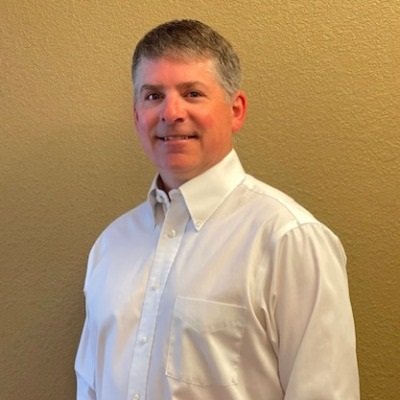 Sean Pahut, financial consultant at Montana Wealth Management, was interviewed on a podcast about working with a financial broker versus a financial planning advisor
Sean Pahut explains how Montana Wealth Management aims to build trust around financial planning by using their experienced advisors to create a personalized plan designed to best support their clients' financial, family and life goals. Whether it's a new empty nest, a wedding, a divorce, a move, a big promotion at work, aging parents, the sale of a business or the creating a new… change is inevitable.
Listen to the interview on the Business Innovators Radio Network:
Interview with Sean Pahut, Financial Consultant with Montana Wealth Management Discussing Working with a Financial Broker vs Financial Planning Advisor
A financial broker is someone who helps clients buy or sell financial products. They work with various financial institutions to get the best deal for their clients. Financial brokers can provide a wide range of services, including investment advice, insurance products and mortgage financing.
A financial planner is someone who helps clients create long-term financial plans. They will consider their current financial situation, goals, and risk tolerance to develop a plan that outlines how they can work to achieve their financial goals. Financial planners can also provide investment, retirement and estate planning advice.
Pahut said, "While financial brokers and financial planners can provide valuable services, there are some key differences you should be aware of. One of the most important differences is that financial planners are fiduciaries. This means they are legally bound to act in your best interests, which aligns their incentives with yours and helps ensure they provide personalized advice. Financial brokers, on the other hand, are not trustees. Trustees must adhere to a strict code of ethics. This helps to ensure that they provide high quality services.
Pahut says: "For more than 25 years, I have been helping my clients solve their financial problems and develop sound strategies by focusing on the specific needs of each one. My practice is founded on a commitment to my clients to follow a refined process, as I believe this is the foundation of a successful, long-term relationship. I work with qualified individuals, families and businesses to provide integrated wealth management and planning services. Integrity, personalized advice, attention to detail and an unwavering commitment to the well-being of my clients are the hallmarks of my service process.
About Sean Pahut
Sean earned his finance degree from Carroll College in Helena, MT and holds Series 7, 63 and 66 registrations through LPL Financial and a Montana insurance license. Giving back to the community is important to him. He was LT. Governor at Kiwanis previously served on the board of directors of Marias Medical Center and volunteered as a wrestling and baseball coach. He and his wife have two children and live in Great Falls, where they are active in their children's school and sports activities.
Learn more: https://montanawm.com/
Other recent stories:
Discuss the benefits of being an Independent Financial Professional
https://authoritypresswire.com/sean-pahut-a-financial-consultant-with-montana-wealth-management-was-interviewed-on-podcast-about-how-the-benefits-of-being-an-independent- financial-professional/
Securities and advisory services are offered by LPL Financial, a registered investment adviser, Member FINRA/SIPC. The opinions expressed in this recording are for general information only and are not intended to provide specific advice or recommendations to any individual. To determine which strategies or investments might be right for you, consult the appropriate qualified professional before making a decision. Any investment involves risk, including loss of principal. No strategy guarantees success or protects against loss. There is no guarantee that a diversified portfolio will improve overall returns or outperform an undiversified portfolio. Diversification does not protect against market risk. The economic forecasts presented herein may not develop as expected and there can be no guarantee that the strategies promoted will be successful.
Media Contact
Company Name: Marketing Huddle, LLC
Contact person: Mike Saunders, MBA
E-mail: Send an email
Call: 7202323112
Country: United States
Website: https://www.AuthorityPositioningCoach.com